Illustration for Borough, a restaurant in Leith
Art direction by Fed & Watered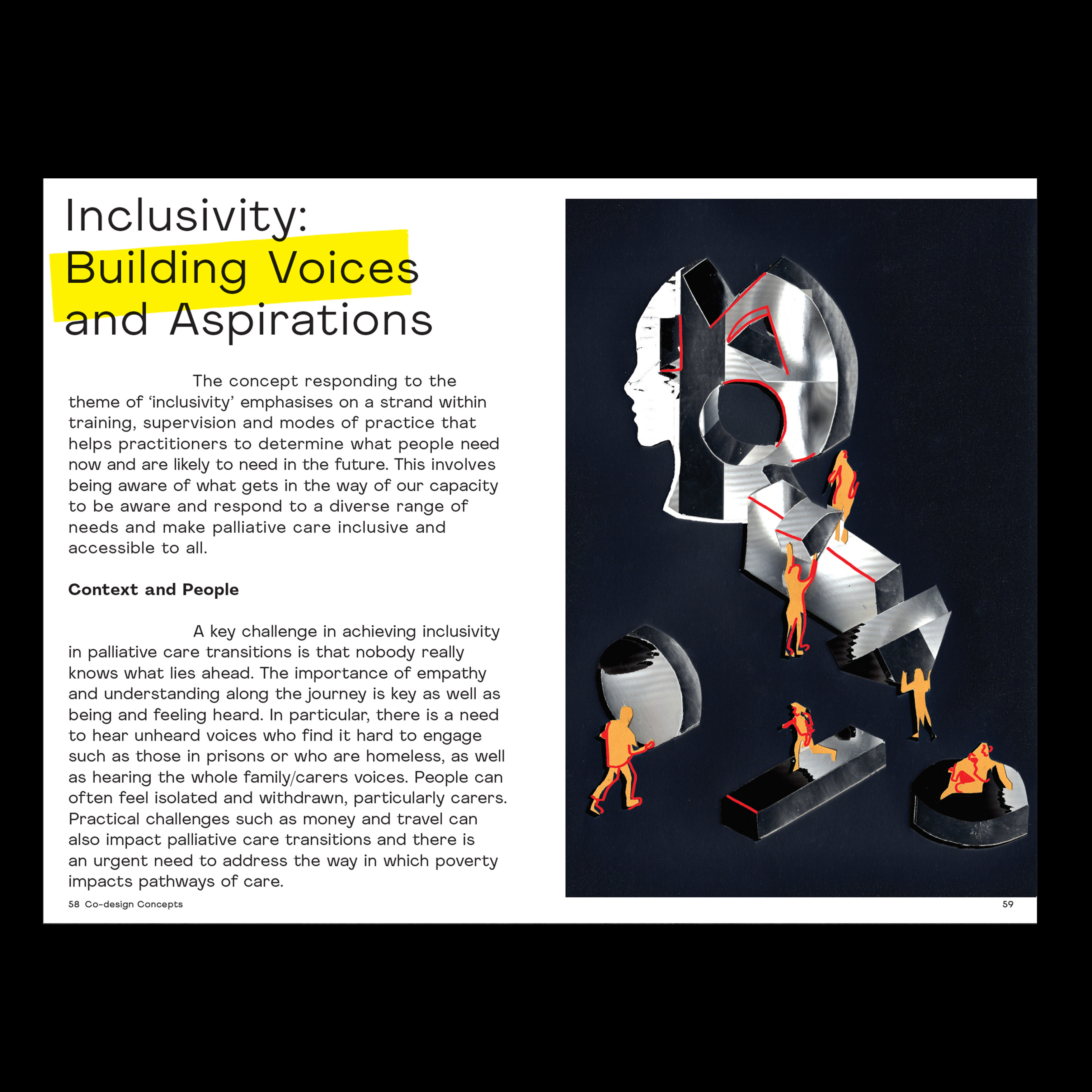 Future Transitions in Palliative Care

Commissioned by The Innovation School and Scottish Universities Insight Institute, Tiernan Crilley and I collaborated on a 90 page publication that explores the Future Transitions in Palliative Care in Scotland. For more info on the project and to read the full digital version click here.
Mental Health in Rural Communities
Commissioned by The University of Edinburgh, Glasgow School of Art and The Innovation School, I was asked to visually document a 2 day workshop in the highlands that used comics, virtual reality and animation as tools to communicate the experience of mental health in rural communities. For more information about the Creative Communities project, get in touch.
Illustrations to pair with Ben Mervis' interview with Alasdair Gray for Fare Magazine's Glasgow edition in July 2019, more info here.

2 in a Million

For STAF's Connecting Voices project in East Ayrshire - I worked with Kieran Cowan, a young person who shared his experience of growing up in the care system, I adapted his words into a comic that tells his story of feeling isolated and unsure of his place in the world to building a trusting relationship with two workers who made him feel loved and accepted. More information about this project here.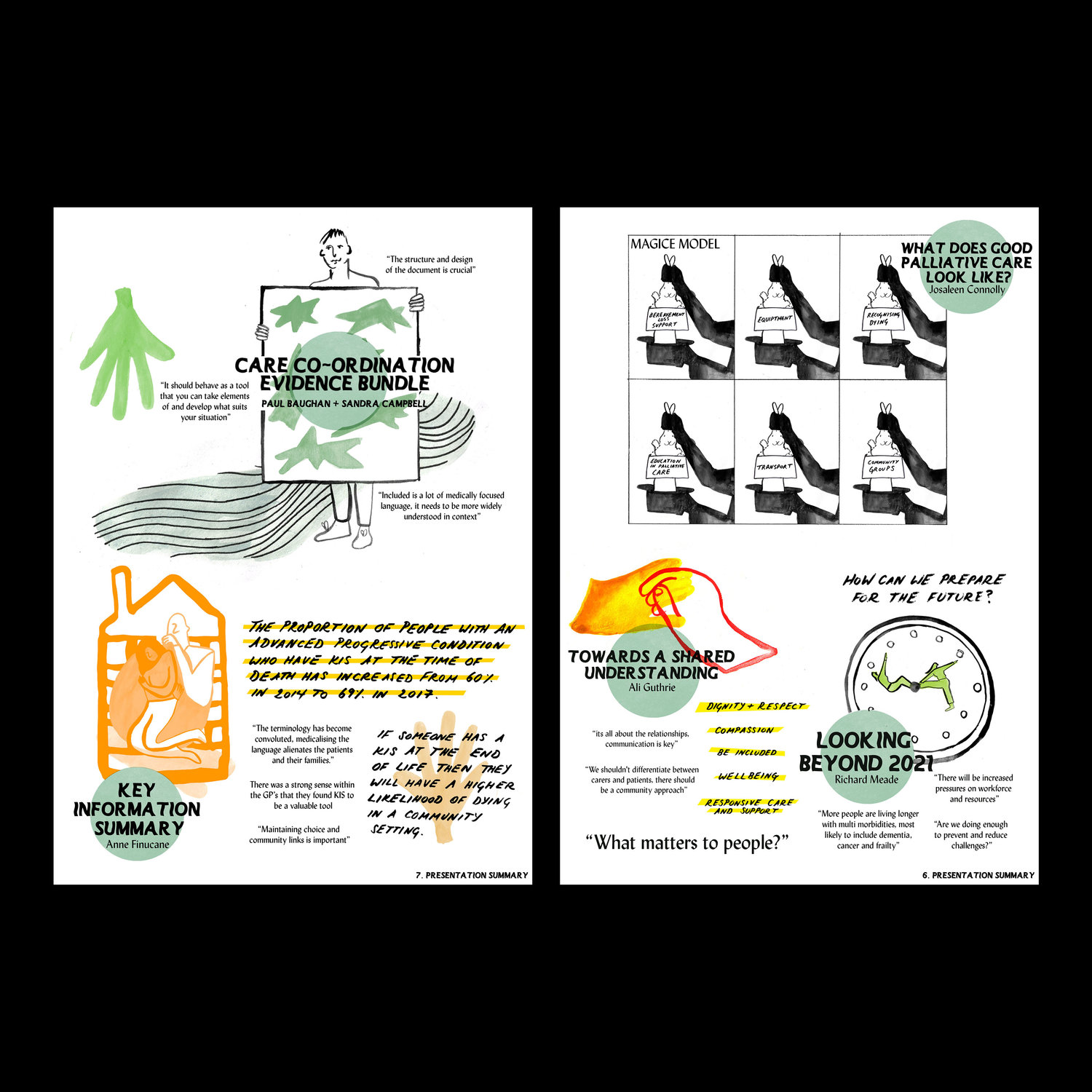 Care Coordination in Palliative and End of Life Care in Scotland
Commissioned by the NHS, I visually documented a research seminar that explored Care-Coordination in Palliative and End of Life Care in Scotland.