Clients: Private
Location: Glasgow
Date: 2019-2021
Details: A selection of Stained glass work using traditional leaded glass, fused kilnwork and copper foil.
If you'd like to commission a piece of stained glass (freestanding, suspended or installed) feel free to email me at tess.e.mackenzie@gmail.com for more information + pricing guidelines.
In the meantime, I sell sample + test pieces on my
shop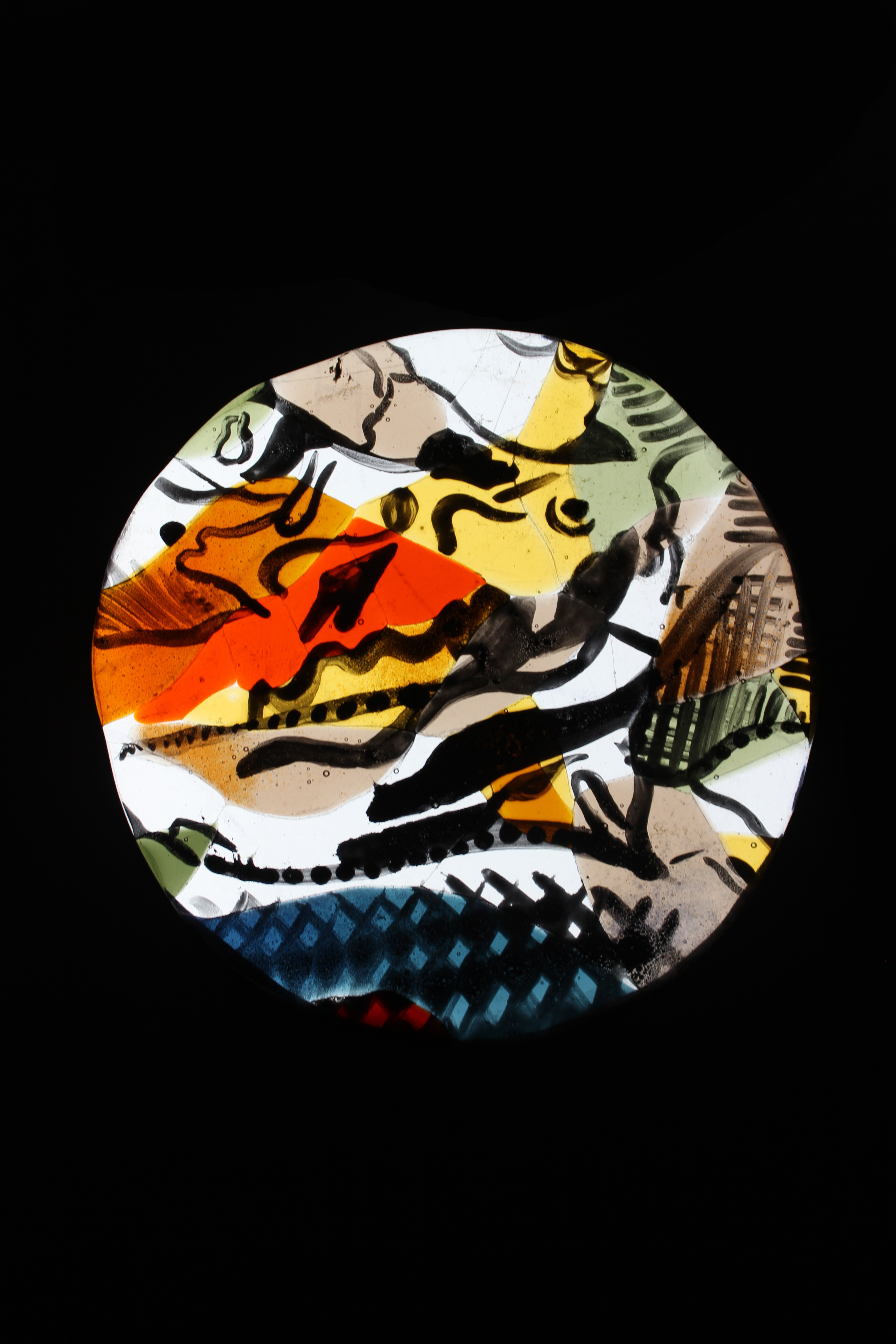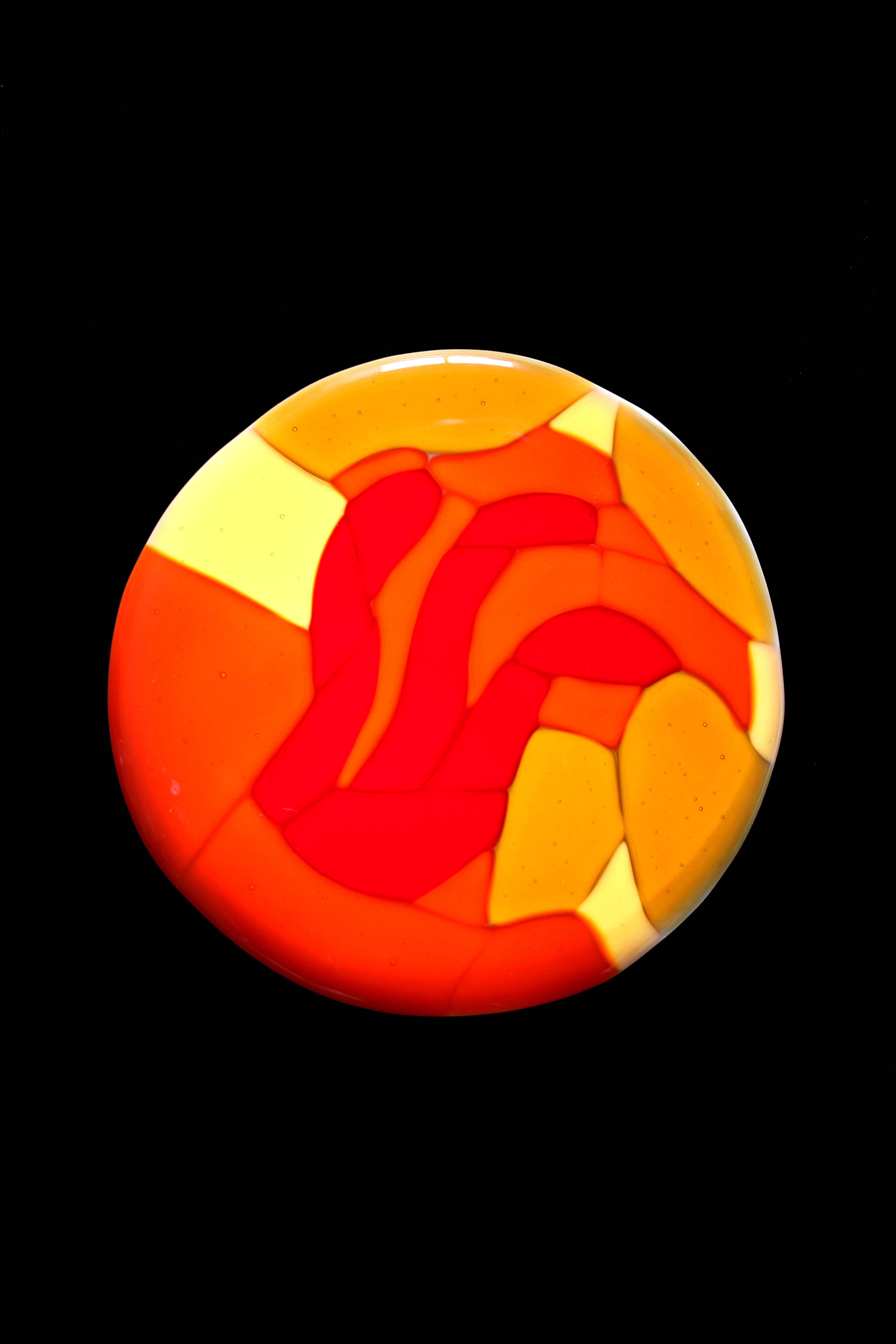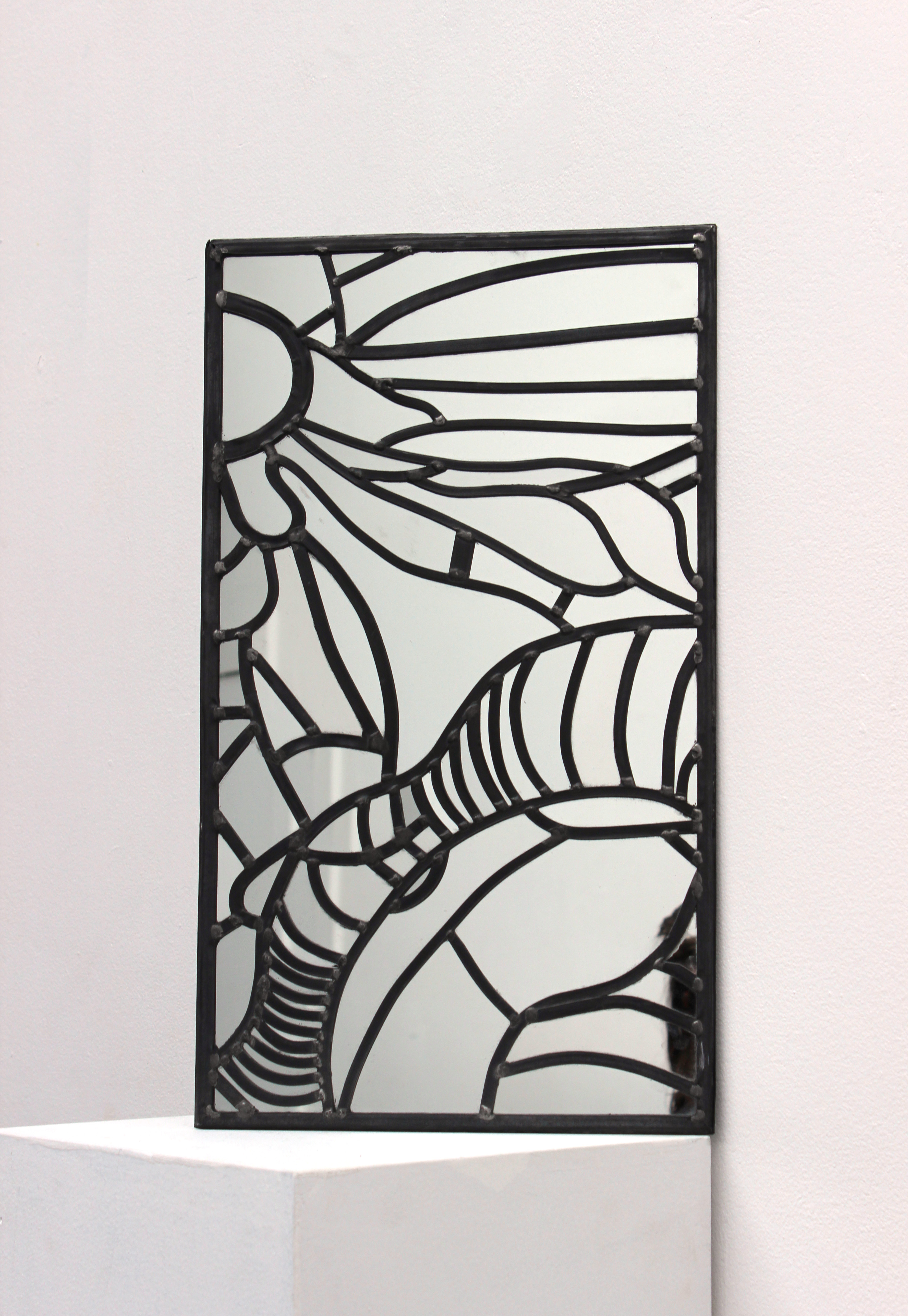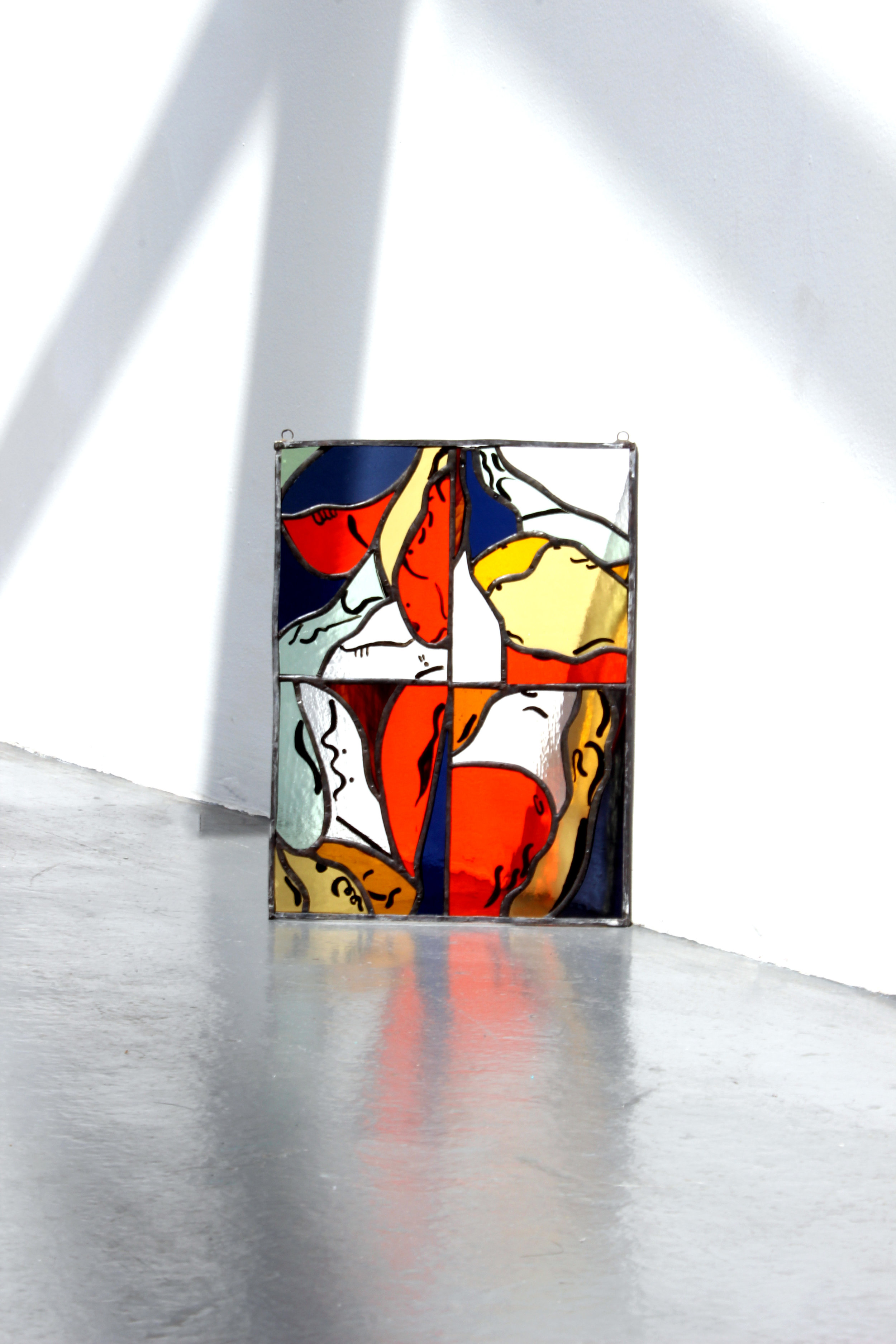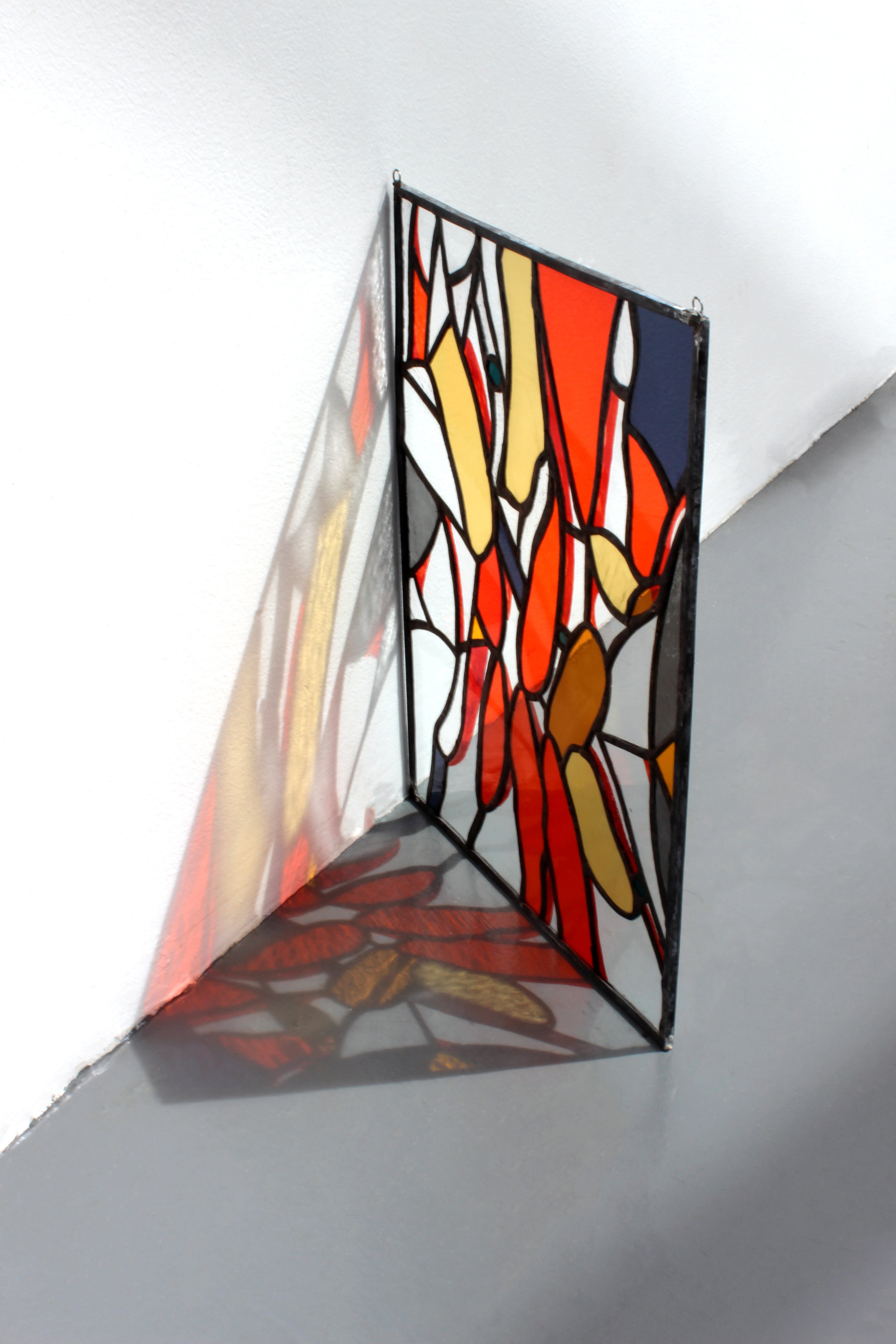 Client: Various
Work: Poster design for clubs, gigs, films & comics
Location: Glasgow
Date: 2018-2020

Details: Selection of posters made for events across Glasgow using digital, linocut, collograph, letterpress and risograph techniques.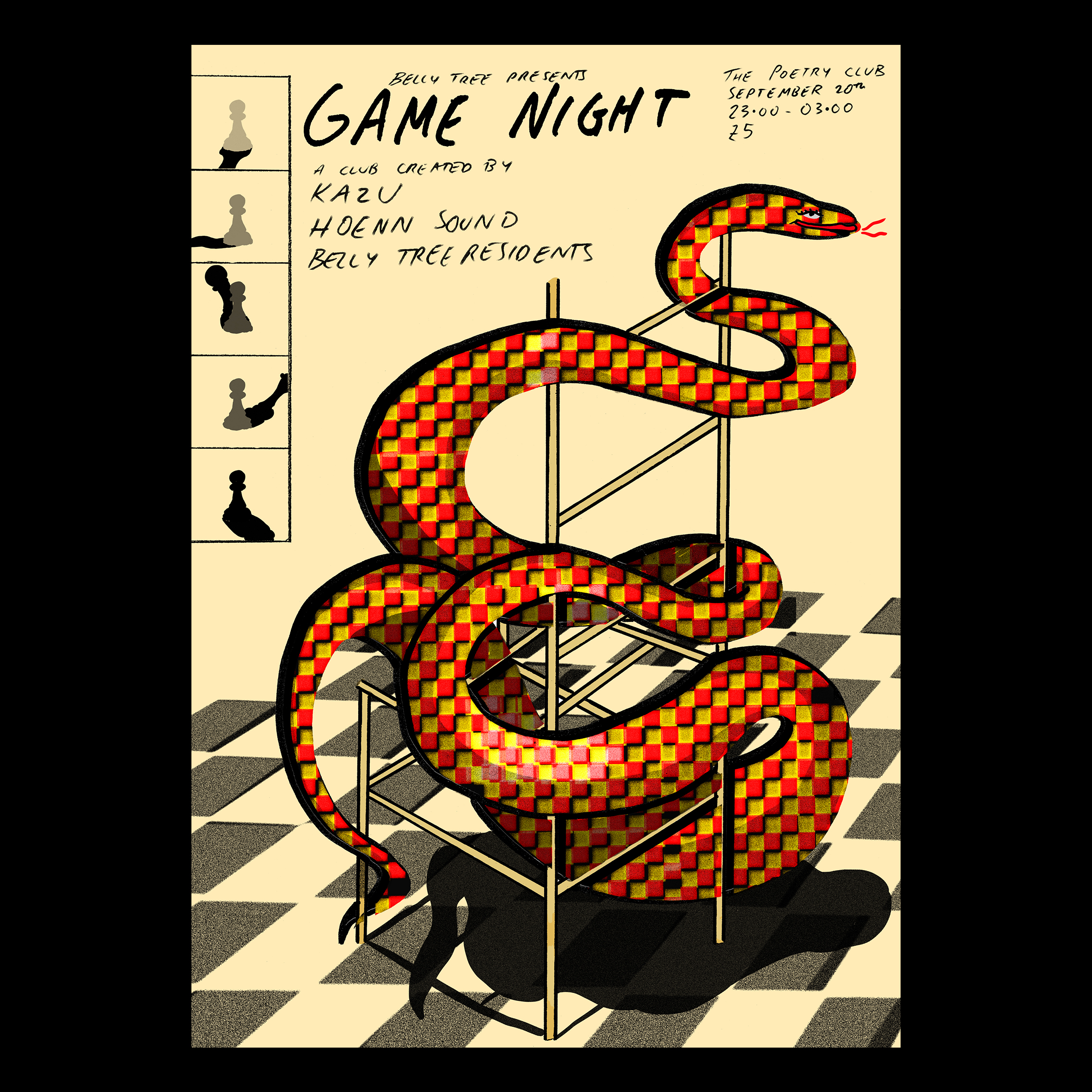 Clients: Umpteen Press, Otto Press
Stockists: Good Press + Shop
Location: Glasgow + London
Date: 2016-2021

Selection of comics using digital, linocut, risograph and screenprinting techniques.

Upcoming comics: Otto Press anthology 'Cleo 5 to 7'
'Fish Study'
a 2 colour 12 page comic about a fish in an Aquarium.
8 page comic about a woman who falls in love with an inflatable man. Printed at Sundays Print using Green and Medium Blue on ColourPlan Pale Green and Mist, A5.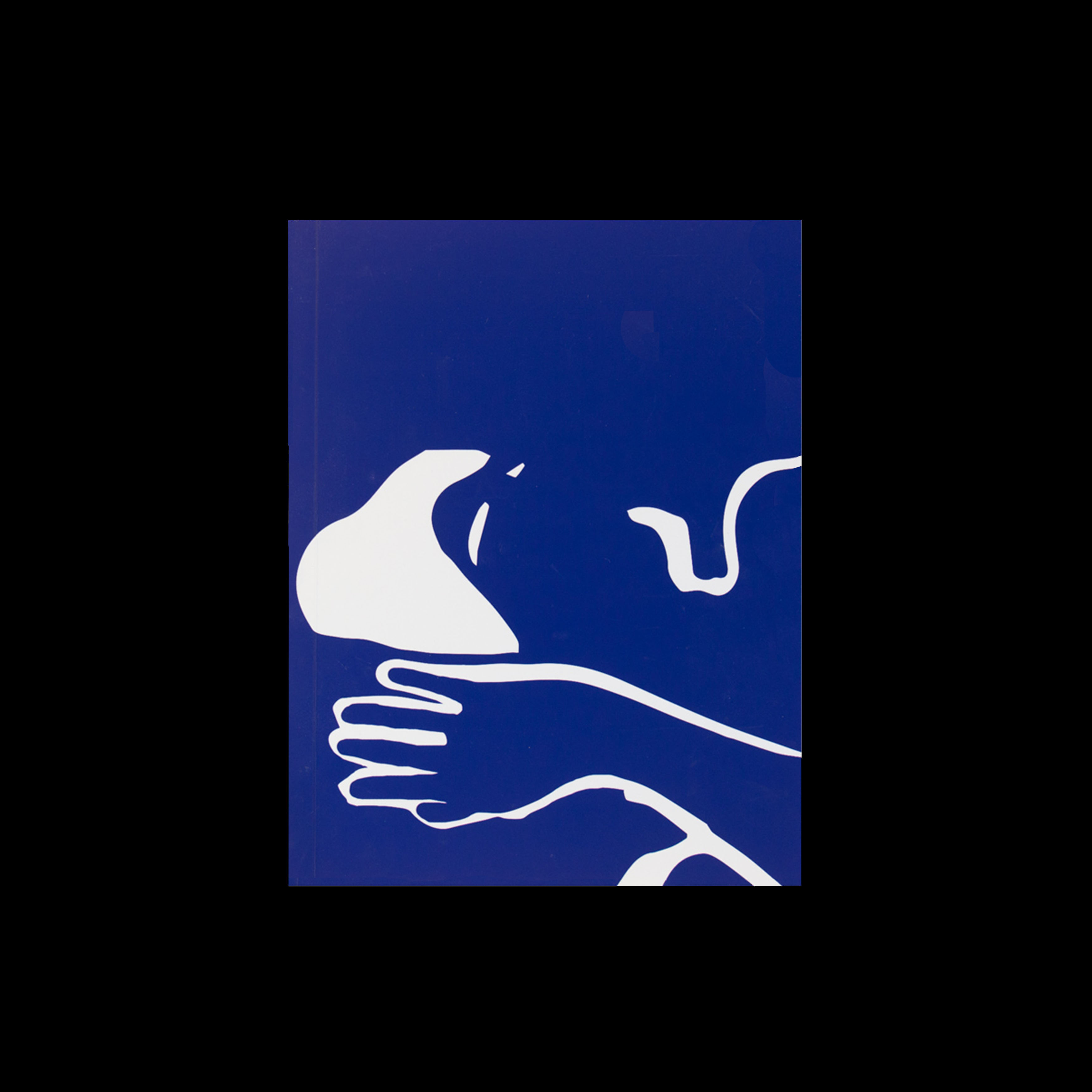 'Notes'
28 pages, b&w laser with medium blue riso cover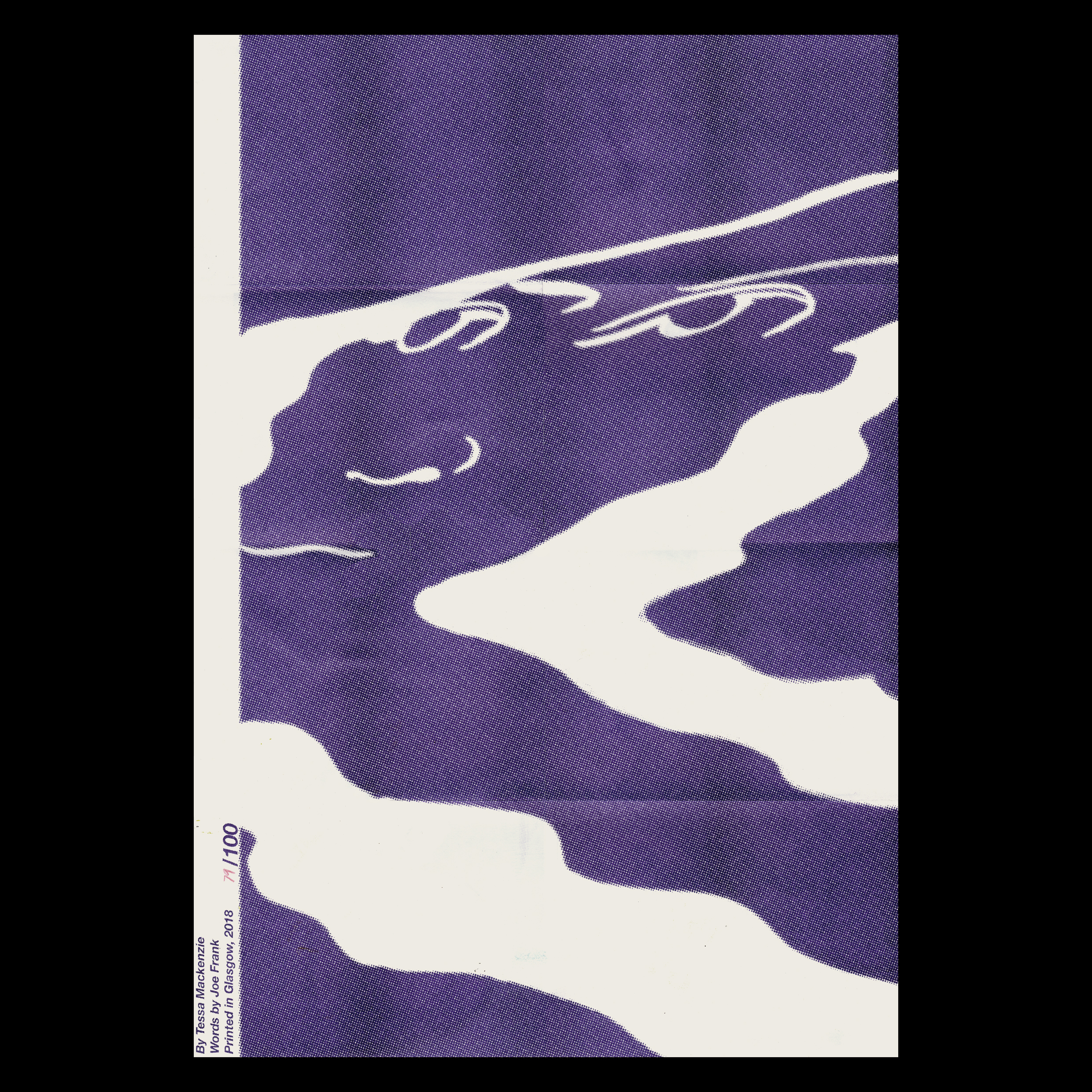 'Here'
a 7 page, 2 colour risograph comic printed by Risotto Press in 2018.
'The Ambush Trilogy'
a 32 page comic published by Umpteen Press.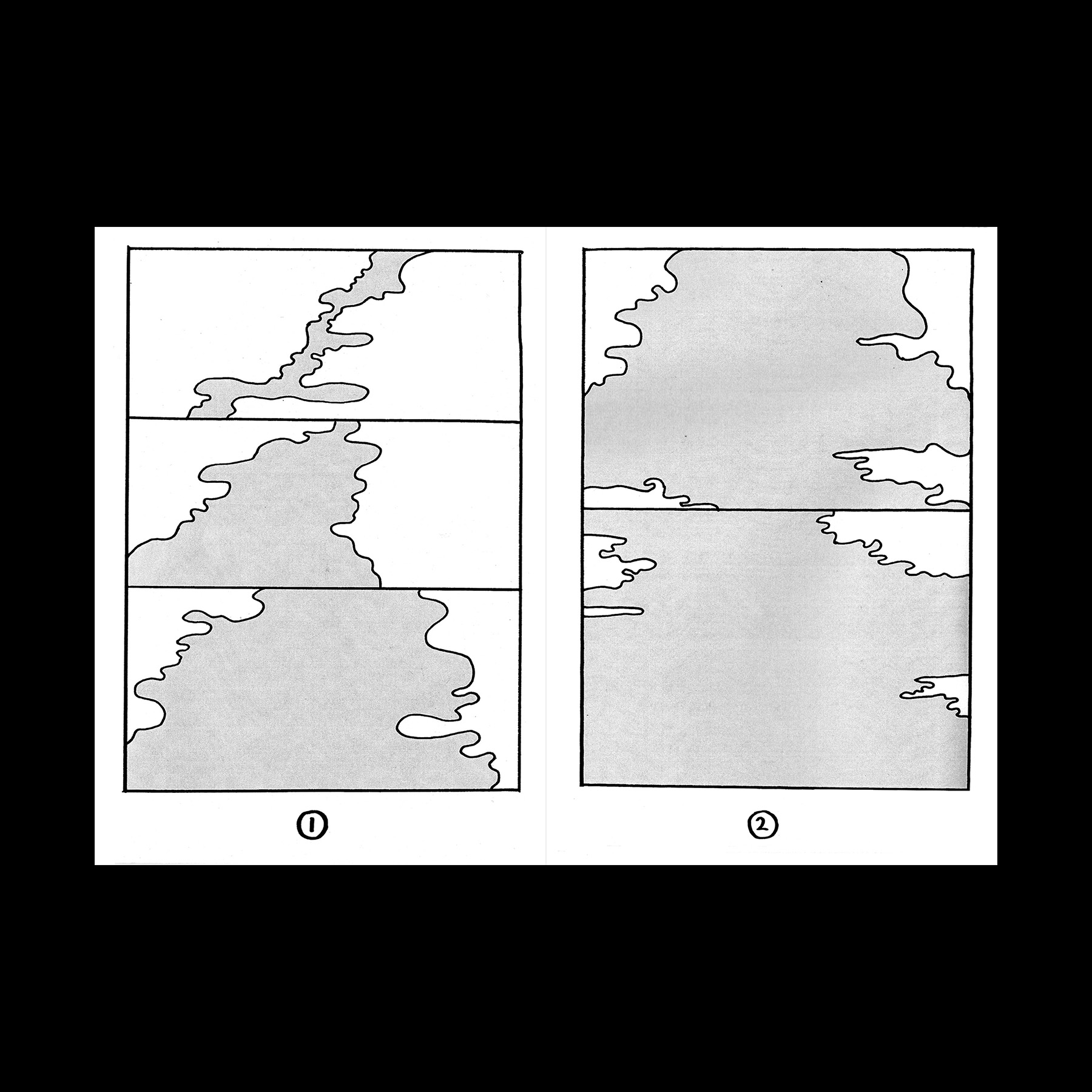 'Cruella'
a 7 page b&w foldout comic, digital print, edition of 60.
'Pink Noise'
8 pages, digital print, 2017.
'Go Fish'

A6 foldout, 2 colour riso, 7 pages + poster
Clients: Selection
Location: Glasgow + Highlands
Date: 2018-2021

Details: A selection of some freelance projects I've worked on - I work in collaboration with companies and private clients to visualise their ideas.

Further clients: NHS, Scottish Universities Insight Institute, Glasgow Disability Alliance, Strathclyde University, Glasgow Sculpture Studios, Otto Press, Glasgow School of Art, Mother London for KFC, STAF, Fare Magazine, Belly Tree, The Art School, The Glad Cafe, Ideal Mexico, Cail Bruich, Spark Storytelling, Sophia Magazine, Umpteen Press, The Innovation School, Jack Saunders, Renegades of Funk + Private Commissions.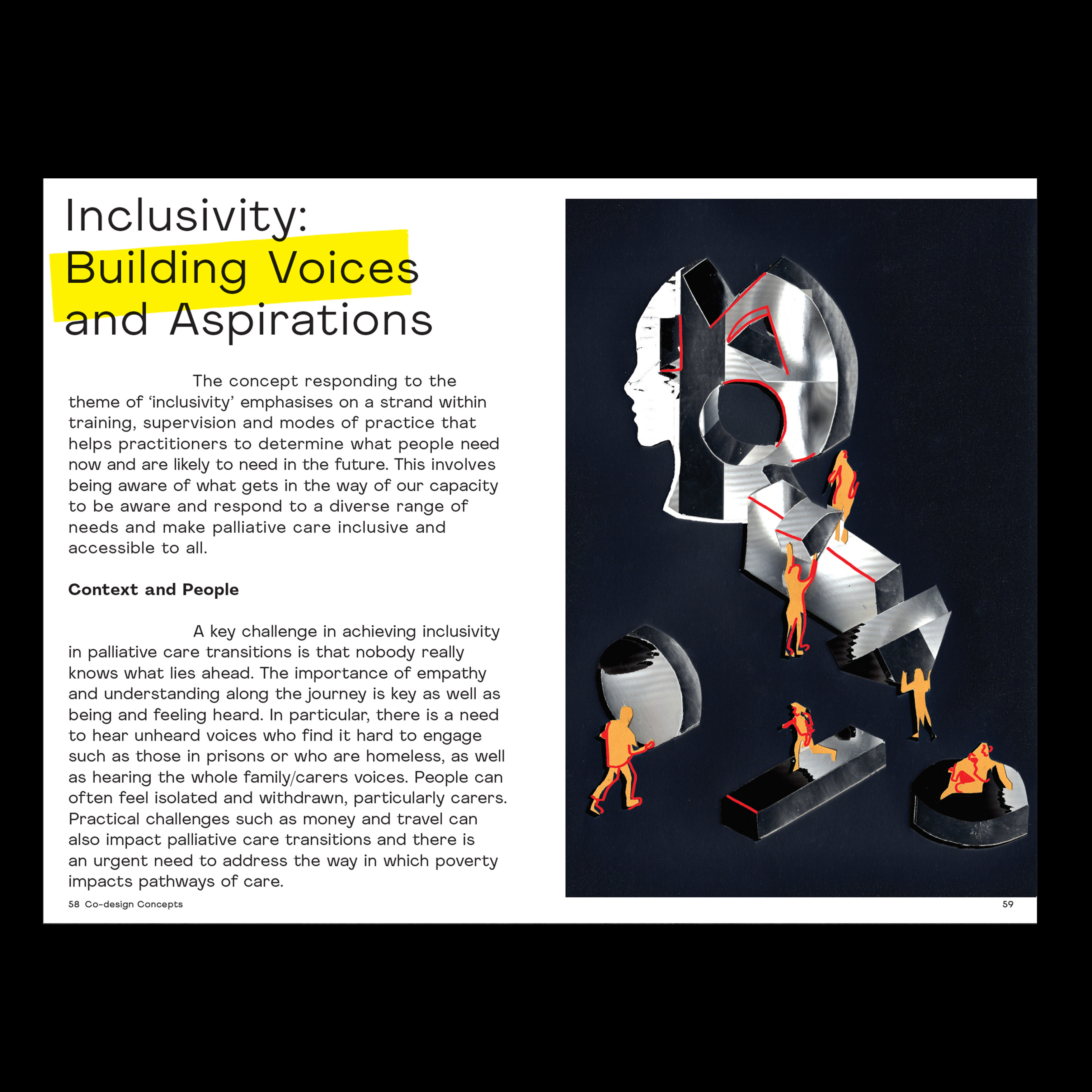 Future Transitions in Palliative Care
Commissioned by The Innovation School and Scottish Universities Insight Institute, Tiernan Crilley and I collaborated on a 90 page publication that explores the Future Transitions in Palliative Care in Scotland. For more info on the project and to read the full digital version click here.
Mental Health in Rural Communities
Commissioned by The University of Edinburgh, Glasgow School of Art and The Innovation School, I was asked to visually document a 2 day workshop in the highlands that used comics, virtual reality and animation as tools to communicate the experience of mental health in rural communities. For more information about the Creative Communities project, get in touch.
Illustrations to pair with Ben Mervis' interview with Alasdair Gray for Fare Magazine's Glasgow edition in July 2019, more info here.
2 in a Million
For STAF's Connecting Voices project in East Ayrshire - I worked with Kieran Cowan, a young person who shared his experience of growing up in the care system, I adapted his words into a comic that tells his story of feeling isolated and unsure of his place in the world to building a trusting relationship with two workers who made him feel loved and accepted. More information about this project here.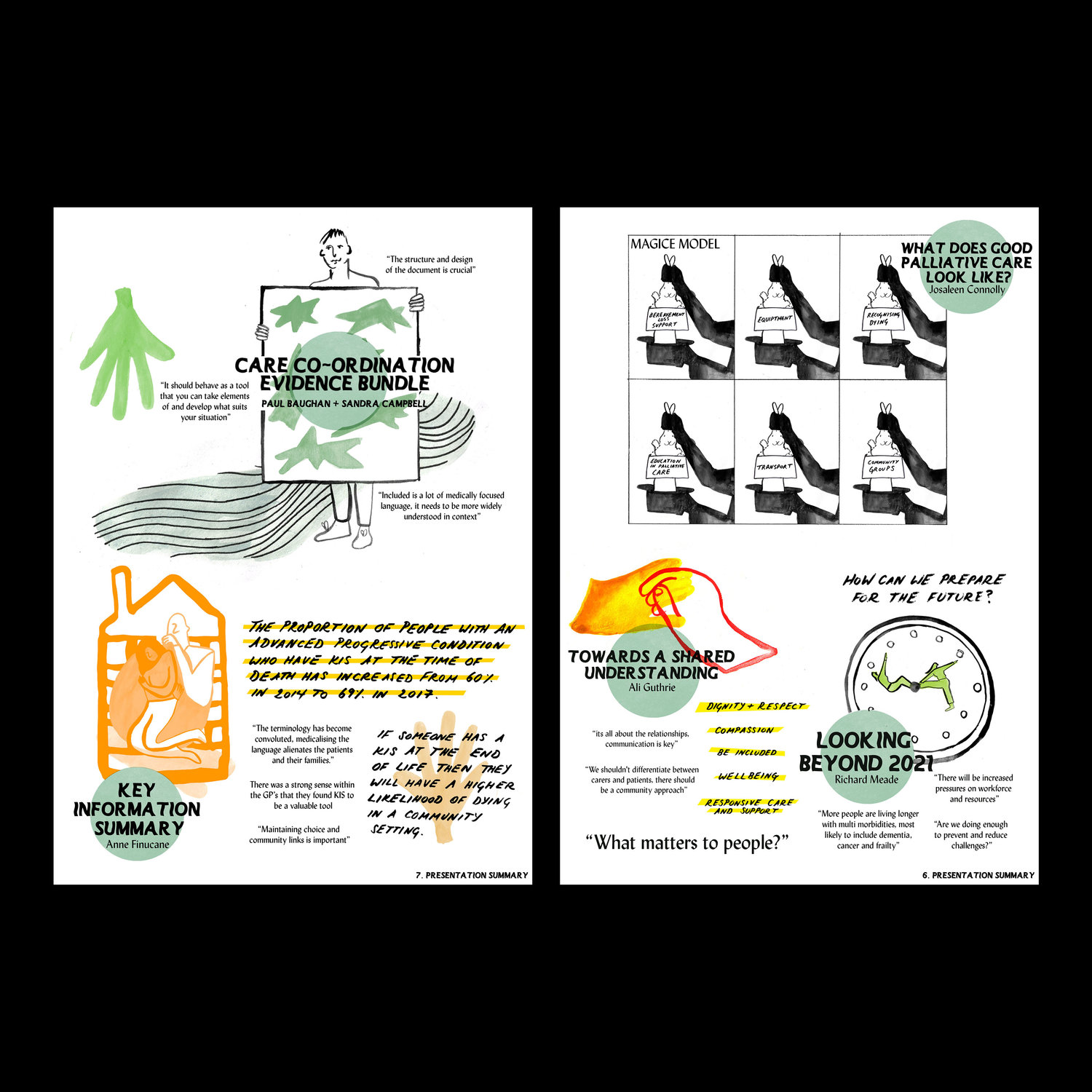 Care Coordination in Palliative and End of Life Care in Scotland
Commissioned by the NHS, I visually documented a research seminar that explored Care-Coordination in Palliative and End of Life Care in Scotland.